Company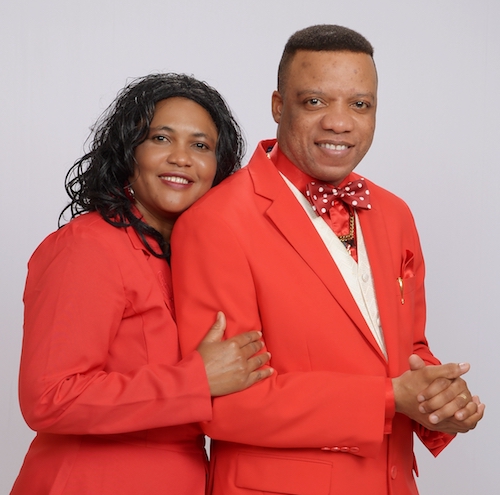 VINCENT PAUL GROUP, INC. COMPANY INFO:


VINCENT PAUL GROUP, INC. - a Registered General Corporation - is a Christian Multimedia Communications, Tourism & Investment Group of Companies with the following Interests & subsidiaries:

* PUBLISHING: Vincent Paul Publishing, is the Publishing Imprint of Vincent Paul Group, Inc. - It is the Publisher of the Persistence Works Series/VPP Books - which are Motivational/ Inspirational Titles that Edifies, Encourages, Enlightens, and Educates. VPP Outsources All Printing, Mailing, Warehousing and Fulfillment. It has a Publishing Partnership with Xulon Press, Inc. - a leading Christian Print On Demand Publishing Company based in Florida - through whom VPP Books are being Printed & Distributed in Bookstores (in the U.S.) Nationwide.


* PRINTING: Vincent Paul Press is the Printing subsidiary of Vincent Paul Group, Inc. - The Company seeks to establish State-of-The-Arts Printing facility to Re-Print All titles of the Persistence Works Series in Nigeria, & for distribution throughout Nigeria & other African countries. As a printing facility of an Industrial capacity, it'll also be involved in commercial printing for Companies, Corporations & various Government agencies.


*TOURISM: Vincent Paul Tours is the Tourism subsidiary of Vincent Paul Group, Inc. - which organizes the biannual Persistence Works Holy Land Tours - a Holy Land Tours experience in Israel that seeks to give participants (both from U.S., Nigeria & other parts of the world) a life time Holy Land experience! Vincent Paul Tours is a Partner With One of the Largest/ Leading Tour Operators in the U.S. - With Over 40 Years experience in the Business.


* BROADCASTING: Vincent Paul Broadcasting is the Broadcasting subsidiary of Vincent Paul Group, Inc.- she's currently in the process of & seeks to set up & Operate the Persistence Works TV Network - a 24/7 Inspirational Christian TV Channel, that's both an IPTV & a Satellite Television Station (& Radio Station). The TV Station will Broadcast the Gospel around the world thus becoming a major Evangelism tool!

* REAL ESTATE: Vincent Paul Properties is the Real Estate subsidiary of Vincent Paul Group, Inc. - which has Interests in various Real Estate Properties in the U.S., Nigeria & other parts of the world! In the near future, during this Decade, She hopes to help build the Persistence Works Towers! - which shall serve as the Headquarter Facility of Dr. Paul Vincent's Ministry & Corporate operations!


"* PETROLEUM: Vincent Paul Petroleum is the Petroleum & Gas subsidiary of Vincent Paul Group, Inc. - The Company seeks to buy, build, establish & operate Gas Stations (Filling Stations) both in the U.S & in Nigeria - hence becoming a Marketer & Distributor of Petroluem Products in the Oil & Gas Industry."





WATCH OUR BOOKS' TV PROMO:

VINCENT PAUL GROUP, INC. HDQ!
VPG Corporate Headquarters & Home Of Our:
Multi-Media Publishing & Company Offices!"






As the Company makes Money, she seeks to use a Great Part of its Income/ Profit to Support the Propagation of the Gospel & Giving to Charity; Especially through her Sister Non-Profit Organizations: Vincent Paul Ministries Int'l. Kingdom Power Chapel, Africa Charity Project & Other Christian Ministries!
www.vincentpaulgroup.com


"To Pay For Any Of The Company's Product(s) & or Service(s)"
INVITE DR. PAUL VINCENT FOR A SPEAKING ENGAGEMENT
IN YOUR COMPANY, ORGANIZATION OR CORPORATION!
As an Entrepreneur & Business Consultant, Dr. Paul Vincent also Welcomes Invitations from Corporations, Companies & Business Organizations for Business, Leadership & Management Seminars & Conferences. To Schedule Dr. Paul for an Engagement, Please Downlaod, Fill & Return the Form to our Office by Fax (1-314-785-6559) or by Email to: vincentpaulgroup@yahoo.com!
CLICK HERE TO DOWNLOAD THE FORM!
WATCH THE "CBN TURNING POINT" 'DON'T BE DISCOURAGED' TV INTERVIEW WITH PROLIFIC AUTHOR, DR. PAUL VINCENT!