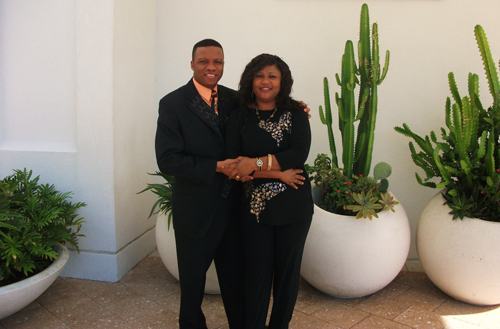 Vincent Paul Ministries Int'l. is a dynamic and multifaceted ministry with the Mandate to Liberate those oppressed by the devil and draw them into the Kingdom of God through the preaching of the Gospel with the signs following. Born in November 1999, the VPMI is a U.S.registered non-profit organization based in Texas, U.S.A. The vision of the VPMI is to minister across the Globe, bringing the Good News of our Lord Jesus Christ to the Lost, Healing to the Sick, and strengthening the Believers in Faith through Publication, Television/Media, DVDs, Conferences, Crusades, and Charity.
WATCH OUR BOOKS' TV PROMO:
WATCH PERSISTENCE WORKS VIDEO/ DVD PRESENTATION
WATCH DR. PAUL N. VINCENT'S NEW TV/ VIDEO PROMO: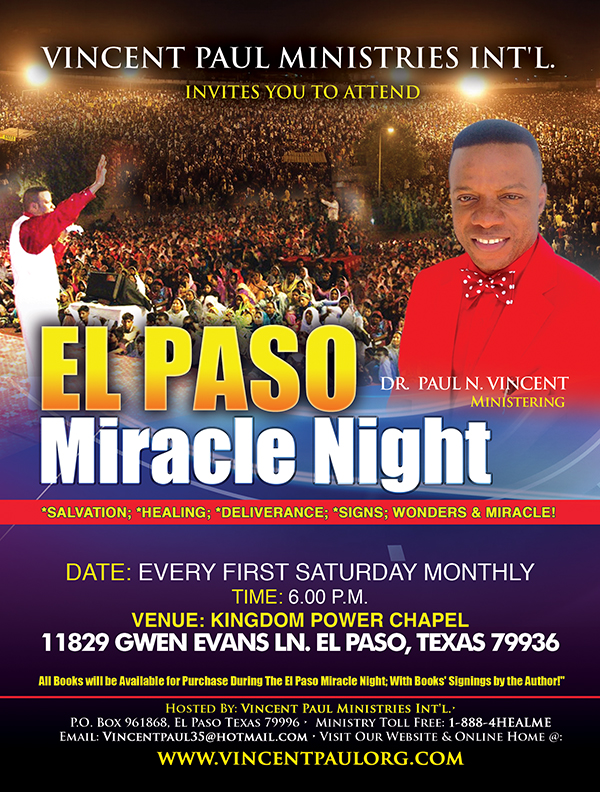 For a Ministry Gift/ Donation of $40. or more, Dr. Paul Vincent will want to send You this Special Ministry Gift - PERSISTENCE WORKS! DVD; - Which is a Compilation of our past TV Interviews& Book Release Event in Washington D.C. It'll be a Blessing to You. To Make Your Donation & Request for Your Gift, Using our Address on the 'Contact Us' page, Write to Us & Make Your Checks Payable
To: Vincent Paul Ministries Int'l.; Or To make an Online Donation, Visit the 'Donations' Page of this site & Click on 'Crusades'.
WATCH DR. PAUL N. VINCENT'S TV INTERVIEW ON AFRICA'S LARGEST TV NETWORK: NTA NETWORK'S - A.M. EXPRESS TV SHOW Click Below To Watch: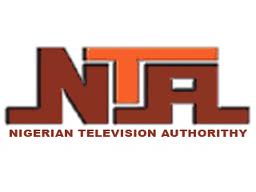 WATCH THE "CBN TURNING POINT" 'DON'T BE DISCOURAGED' TV INTERVIEW WITH PROLIFIC AUTHOR, DR. PAUL VINCENT!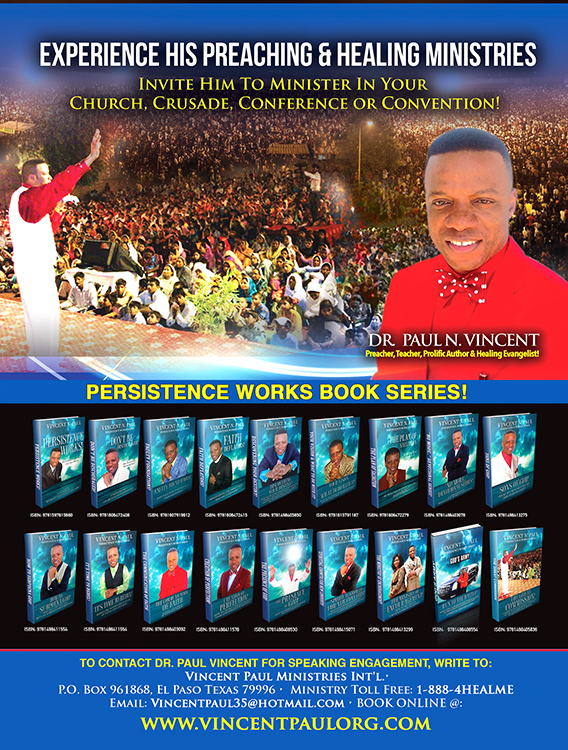 Click Below To Complete Our Speaking Engagement Form & Book Online!
VPMI SPEAKING ENGAGEMENT FORM!
TO READ THE FULL REPORT OF DR. PAUL VINCENT'S 40TH BIRTHDAY CELEBRATION & THANKSGIVING EVENT; CLICK ON THIS IMAGE!